Besides charging for successful transactions, Xendit will charge two kinds of fee if you use xenPlatform, namely:
1. Sub-Account Activity Fee
2. In-House Transaction Fee
Sub-Account Activity Fee
Xendit will charge per active sub-account.

Sub-account is considered active when the sub account has at least 1 transaction on LIVE Mode for the per month.
For Indonesia, the fee is Rp25.000 per active sub account

For Philippines, the fee is ₱85 per active sub account
In-house transaction fee
Xendit will charge per transactions made between accounts (between sub-accounts, sub-account to master account, and/or master account to subaaccount).

Platform fee is considered as in-house transaction.

You will be charged 0,5%, capped at Rp10,000 (for Indonesia) or ₱35 (for Philippines) per transaction.
Scenario
Here is an example of a scenario in a flowchart that you can use as a reference in knowing how much will Xendit charge for the usage of xenPlatform:
Indonesia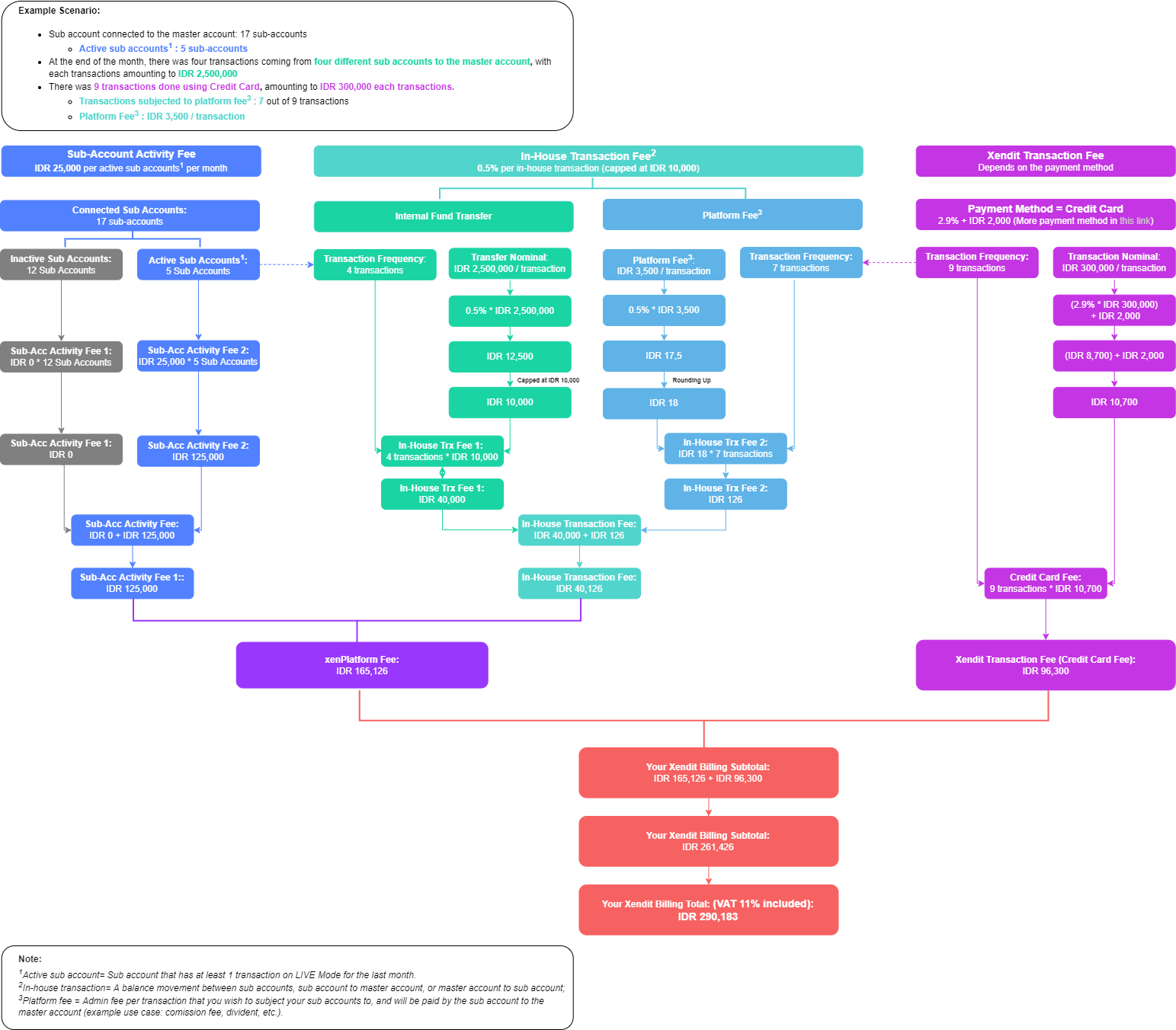 Philippines