Applies to merchants in Indonesia and Philippines:

Now you can get a list of transactions for your sub-account using API but please make sure your account or dashboard has been migrated to our new version that showing the balance & transactions tab.
Here are the simulation steps using Postman to get a list of transactions for your sub-account via API:
Go to Authorization Tab > Chose Type to Basic Auth & Paste your API Key on field username.

Please make sure endpoint that you want to hit is correct which is https://api.xendit.co/transactions
For

PH merchants,

please set the parameter to PHP as currency as this is IDR by default.
Go to Header Tab & Add new parameter for-user-id & Paste the sub-account ID that you want and put like the picture below:

Click the button Send & after that you will get a list of the transaction of your sub-account.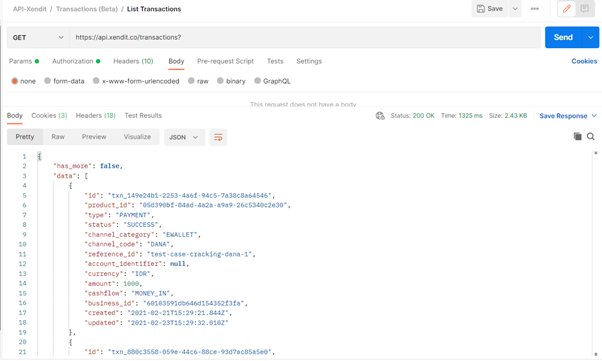 You can also add another query parameter on that endpoint like created time, update time, product id, limit, and others, please refer to our API reference here.
If you have any further questions about generating list sub-account transactions, please contact our customer support at help@xendit.co (for merchants in Indonesia) and help@xendit.ph (for merchants in Philippines)