There are several conditions that might need you to delete your sub account:
You accidentally created the wrong sub-account type (e.g. you accidentally created MANAGED sub-account instead of OWNED sub-account, and vice versa)

You need to change sub-account type from OWNED to MANAGED sub-account, or vice versa, but still want to use the same business email

Your partner does not use service from your Platform anymore, therefore the sub account your partner used needs to be deleted.
Once the sub account is deleted, you will no longer be able to monitor the existing live transaction.
The flow of sub account deletion is divided into two, depending on which environment the sub account is created from.
Sub Account Created on TEST Mode
Login t

o

Master Account's Xendit Dashboard

;

Make sure your login email has been assigned with Admin permission;

Please refer to this link for the tutorial to assign permission to team members;

Access Test Mode on top-left corner;

Go to menu

xenPlatform > Accounts

;

Choose the sub account that you wish to delete;

Click the three-dots button on the right side of the sub account;

Click "Delete Account"

;

You will see the final warning and confirmation before deleting the sub account;

Click "Delete"

;

You will see a pop up that says your sub account is successfully deleted.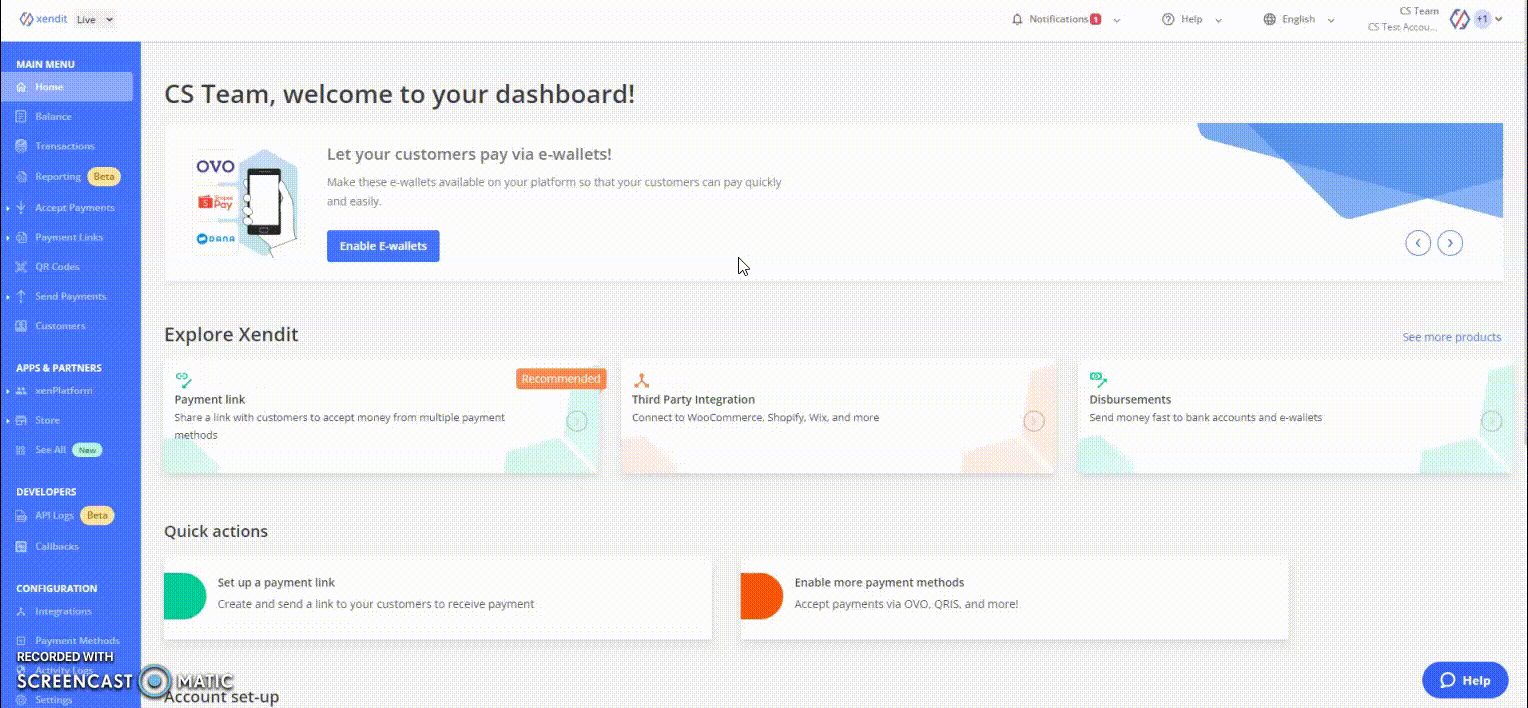 Sub Account Created on LIVE Mode
You can request the deleting sub-account with contact our support at help@xendit.co (for merchants in Indonesia) and help@xendit.ph (for merchants in Philippines). Our team will help to process your request.
Please help to provide a written confirmation that you requested for sub account deletion, that contains these information:
The Name of the Account to be deleted;

The email address of the account;

The Business ID of each account;

The remaining balance of the account (please make sure the balance is already 0);

This account status (LIVE / TEST);

The reason why you want to delete the sub-account.