Yes, the limitation of payment amount will be as following:

Please be informed that there are maximum limitations for payments via ATM, M-Banking, and Internet Banking where each bank has different policies. Some banks limit it to IDR 25,000,000.

INFO
For Mandiri VA, maximum payment amount via ATM is IDR 10,000,000/transaction and via Mobile Banking (Livin by Mandiri) is IDR 30,000,000/day/user
For BRI VA with merchant code 26215, 13281, and 13405, maximum payment amount via all channel is IDR 10,000,000 per transaction
For BCA with merchant code 7007015, 7007115, and 7007215; maximum payment amount is IDR 50,000,000 per day/user
For closed amount, VA will only receive payments according to the expected amount. However, in practice, there is still a possibility that your customer can pay the Virtual Account with a nominal other than the expected nominal. The following is a table of guidelines for payments on a Virtual Account with a close-amount. Please note that this is only applied to the aggregator model only: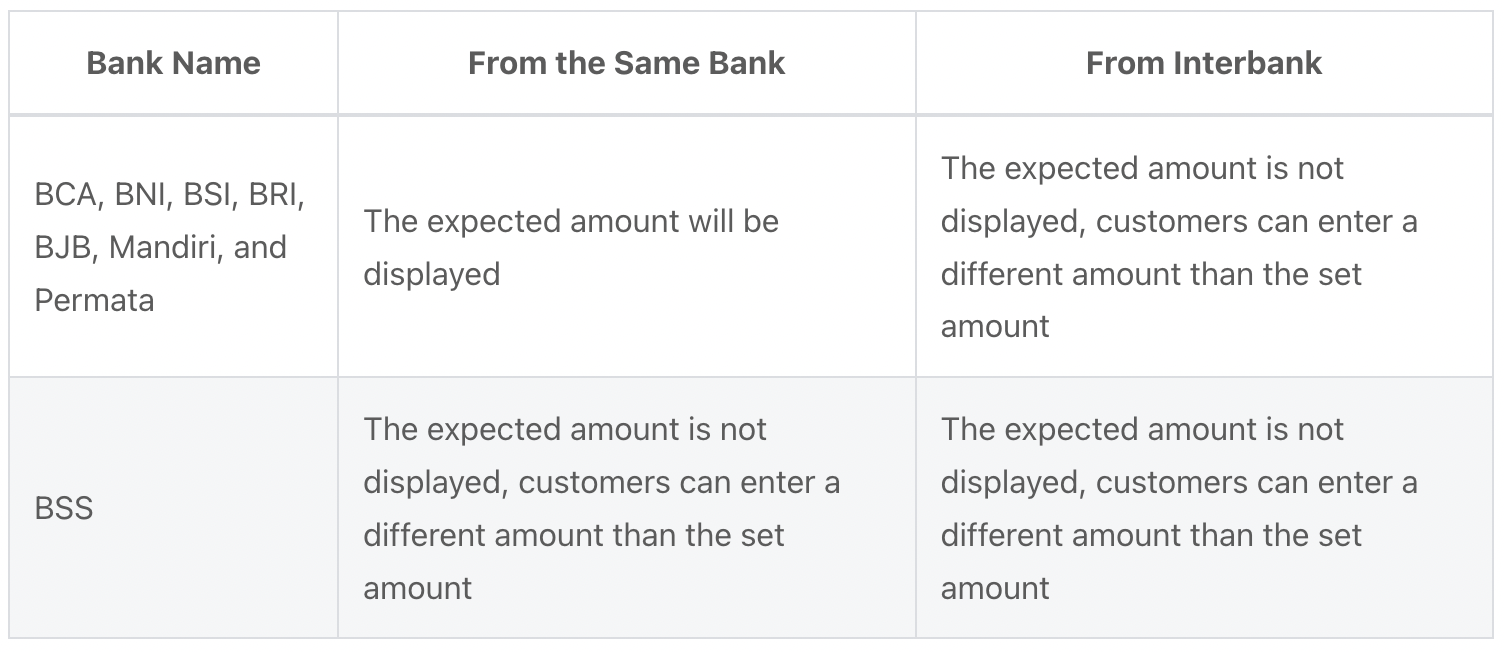 For DBS, the expected amount is always not displayed because the payment tool is Telegraphic Transfer, therefore customers can enter a different amount than the set amount.