Our system automatically locks the account after three consecutive failed attempts to log in, for security purposes. it will shown, "Your Account is Locked"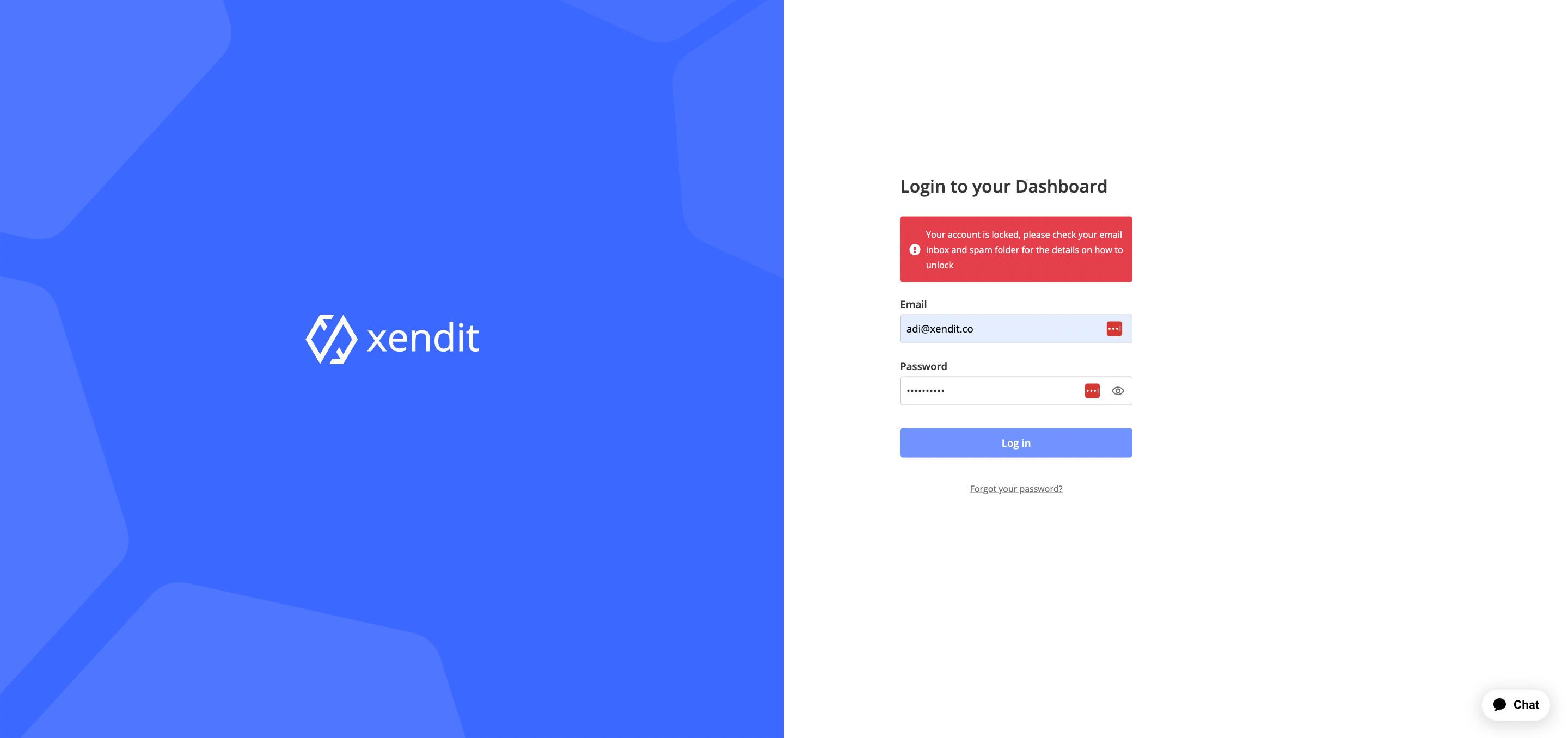 If you got locked out, kindly follow these steps to unlock your account.
Please check your email as we'll automatically send an email for you to do self unlock. Please also check in your spam or promotion folder if the email was not received.



Click "Unlock Account" on your email

You will redirect to Login Page if you success to unlock your account.


Kindly reset the password first before retry logging in because previous locked account happened due to 3 failed attempts of inserting correct email and password combination. You can follow the step of Reset Password in here

After changing your password. You can login to the newly set password.

If you are still not receiving any email to unlock your account, kindly contact our customer support at help@xendit.co

(for Indonesia Business) or at

help@xendit.ph

(for Philippines business) and provide the email address used for logging in.