We emphasize the significance of your business email as a vital credential within your Xendit account. Given its importance, any changes to this email must adhere to stringent high-security verification standards. This is to ensure that the request originates from the rightful account owner, aligning with our commitment to safeguarding your information.
For the seamless progression of your business email change, we require a photograph of the authorized director. Refer to the image below for detailed requirements.
Mandatory Director Photo for Business Email Change Request [EN]

A photograph of the director is required to process the change business email request and ensure that it has been approved by the relevant director, thereby enhancing the security of the verification process. The request must be accompanied by the director's photo holding their ID card (KTP or Passport) with a handwritten note detailing the new email address and request date.

Please ensure the following requirements are met:
The director's identity must match the one listed in legal documents submitted during activation (e.g., Akta Pendirian/Perubahan Terbaru)
The photo must clearly show the director's face
The ID card (KTP or Passport) must be visible and clear in the photo
The handwritten note must be legible, showing the new email address and requested date
See the sample photo below for reference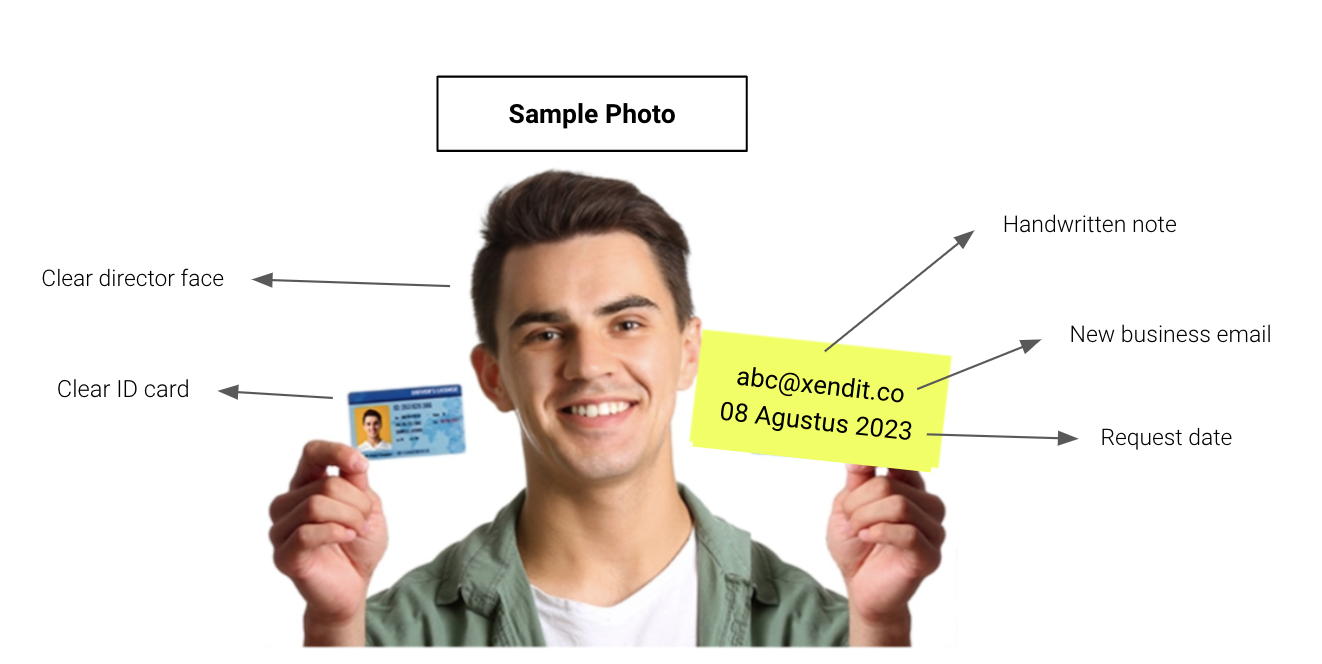 *Please note that failure to meet the specified criteria for the director's photo will result in a temporary hold on the business email change request. Further verification will remain pending until compliance with the criteria is achieved.
We appreciate your cooperation and understanding in implementing these measures to enhance the security of your account.