For merchants in Indonesia:

In order to help you better on checking the transaction of QRIS payment, we encourage you to provide us the acceptable payment proof.
Based on the proof you can also see from your payment callback payload on your Dashboard - Webhooks tab with parameter:
- "receipt_id" = this is the red squared one on the proofs below
- "source" = this is the app your customers used to pay the QR Code
Below are the examples of acceptable payment proof for each issuing partner:
1. DANA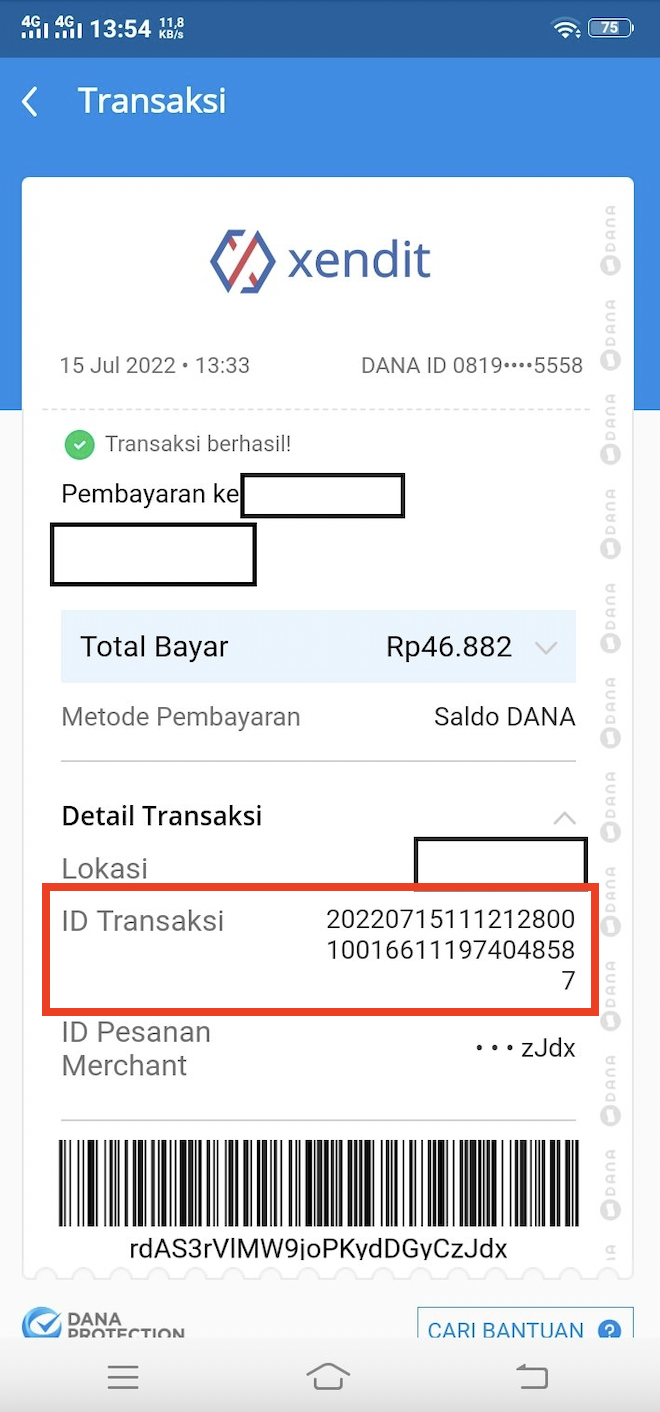 2. ShopeePay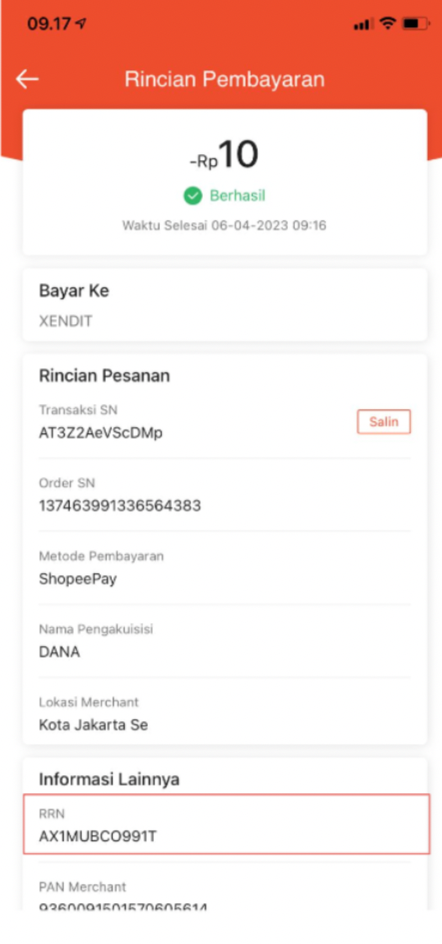 or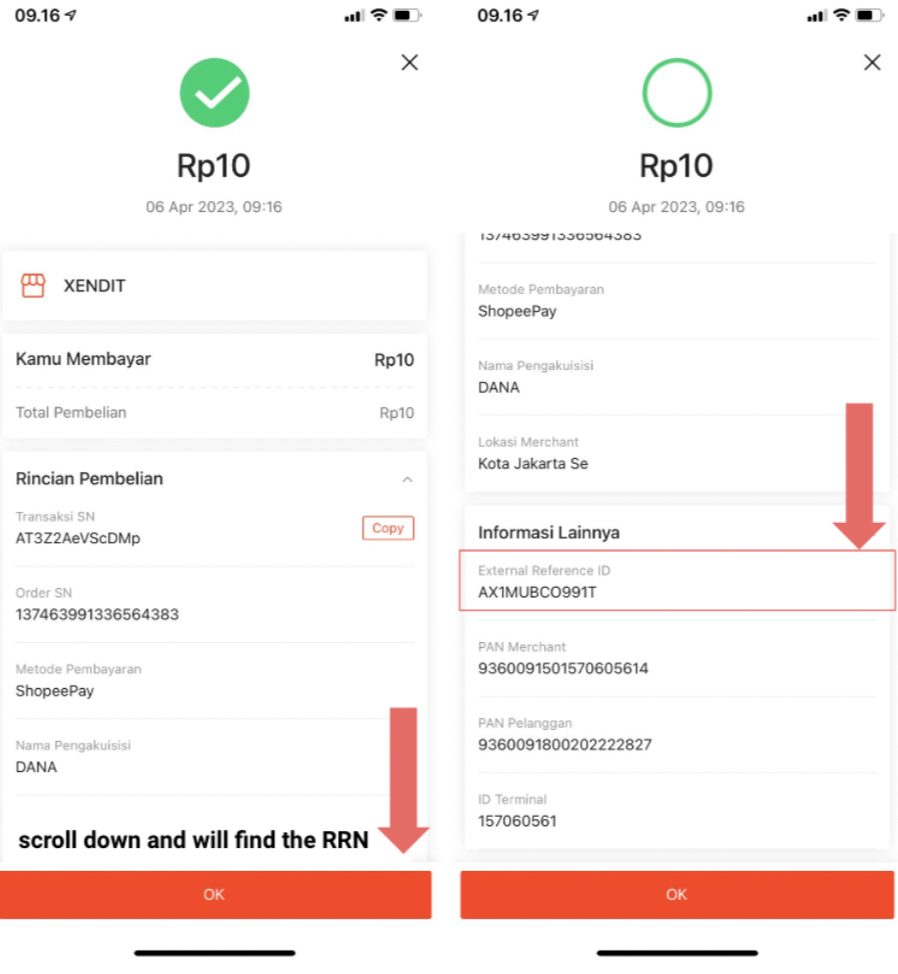 3. OVO
or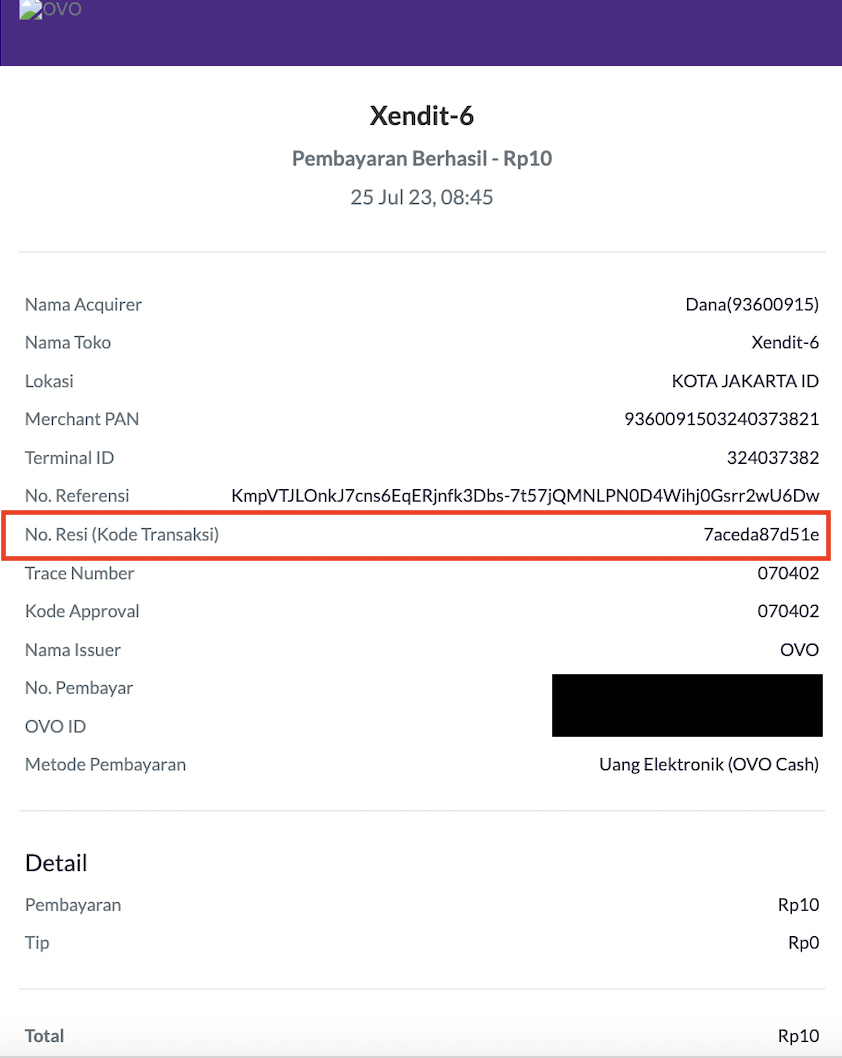 4. LinkAja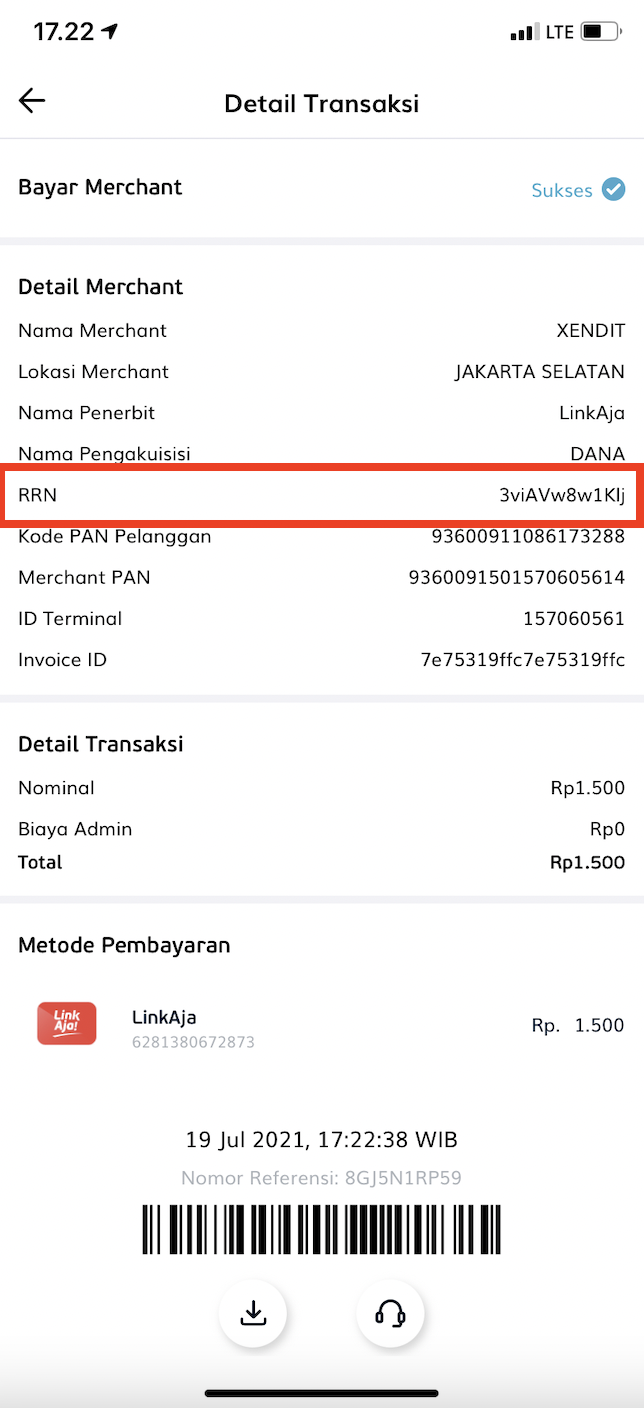 5. Go-Pay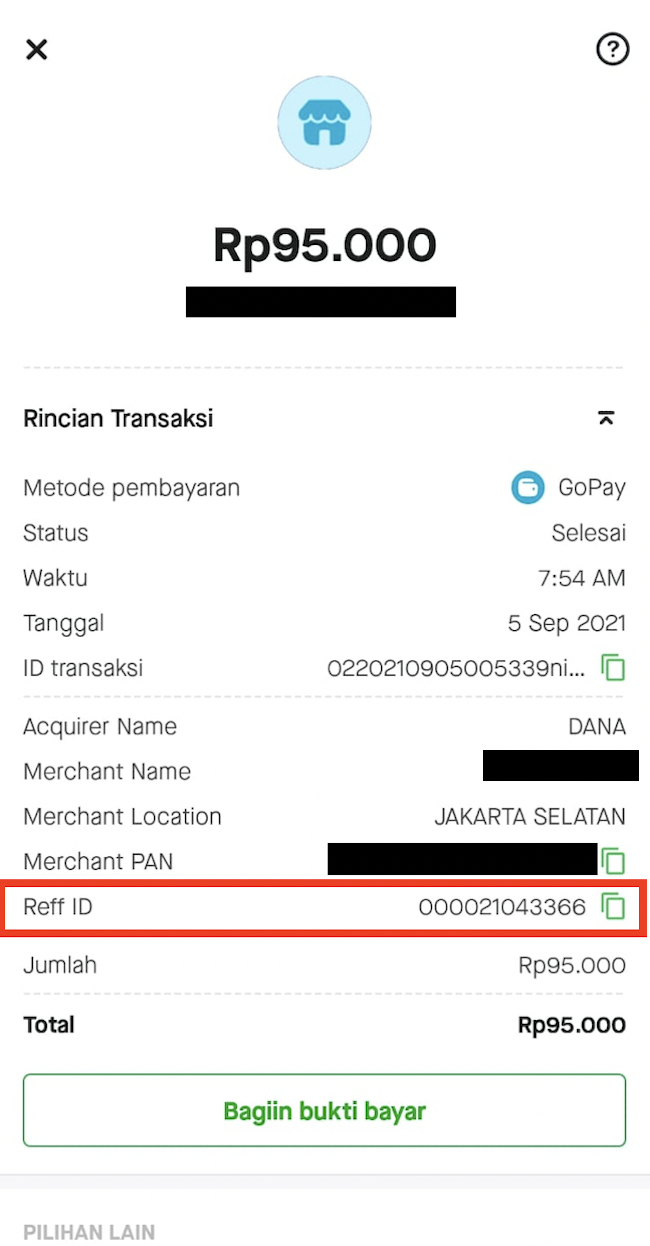 6. BCA
You can obtain it by:
QRIS menu > inbox > select transaction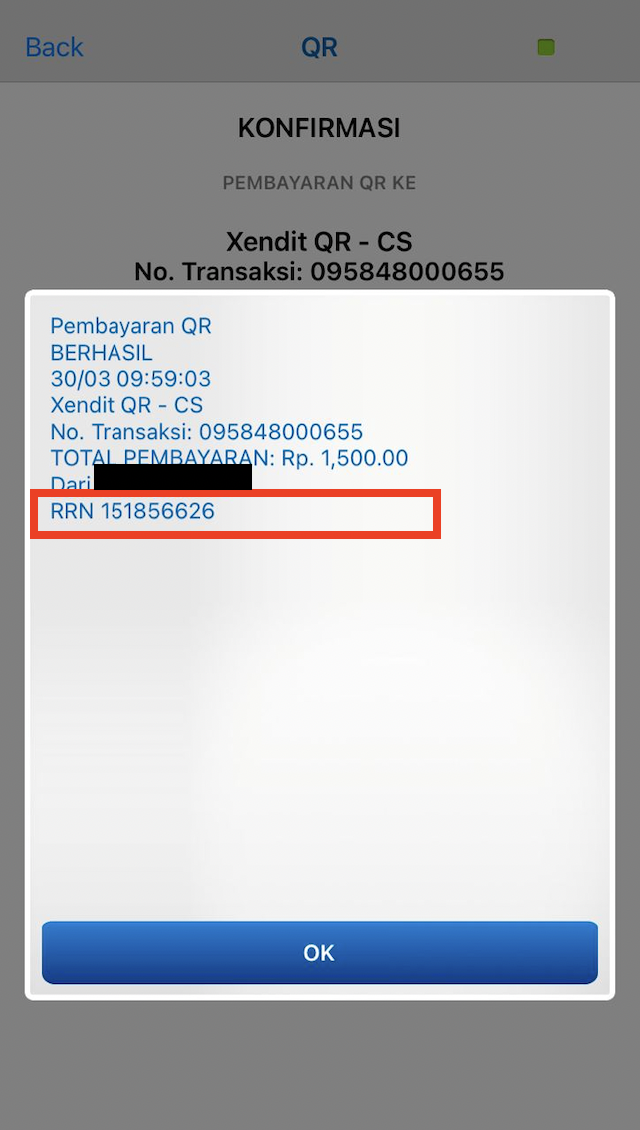 or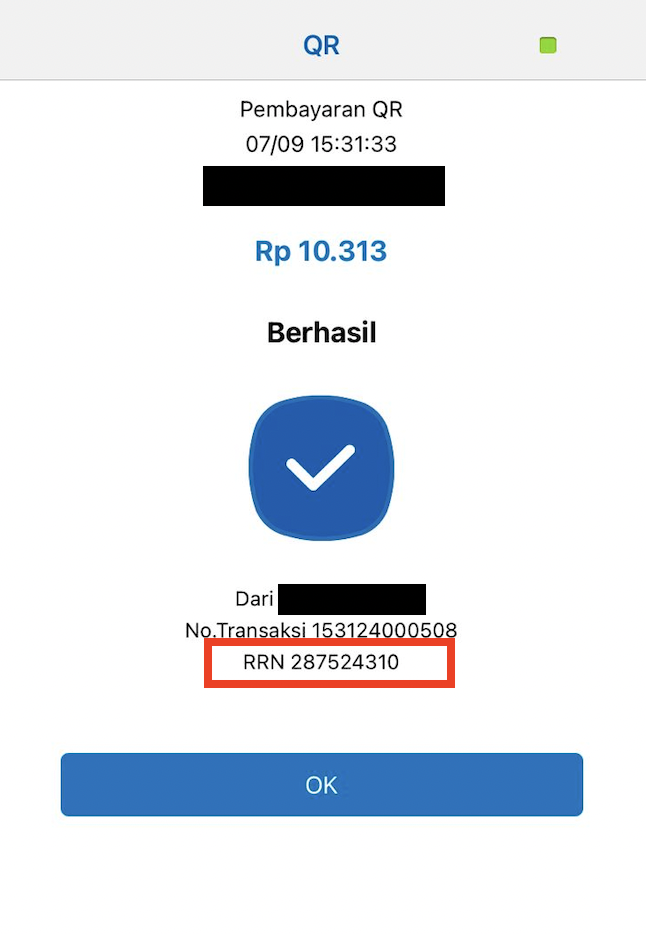 Note: For BCA there is an invisible 3 zeros at the front of the receipt_id.
7. Octo Mobile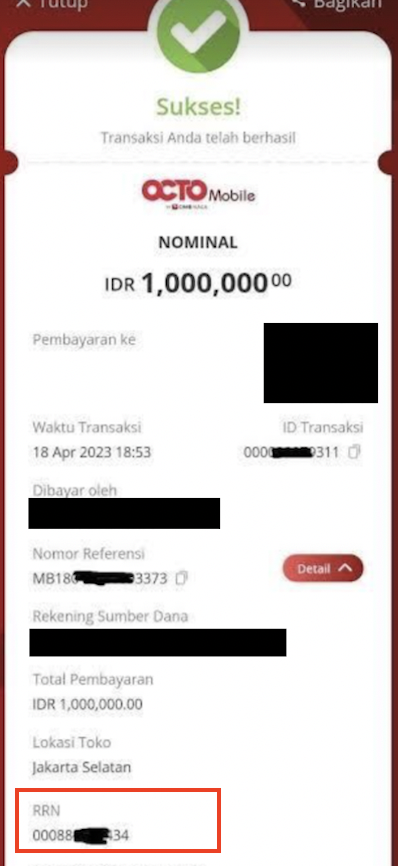 8. CIMB Niaga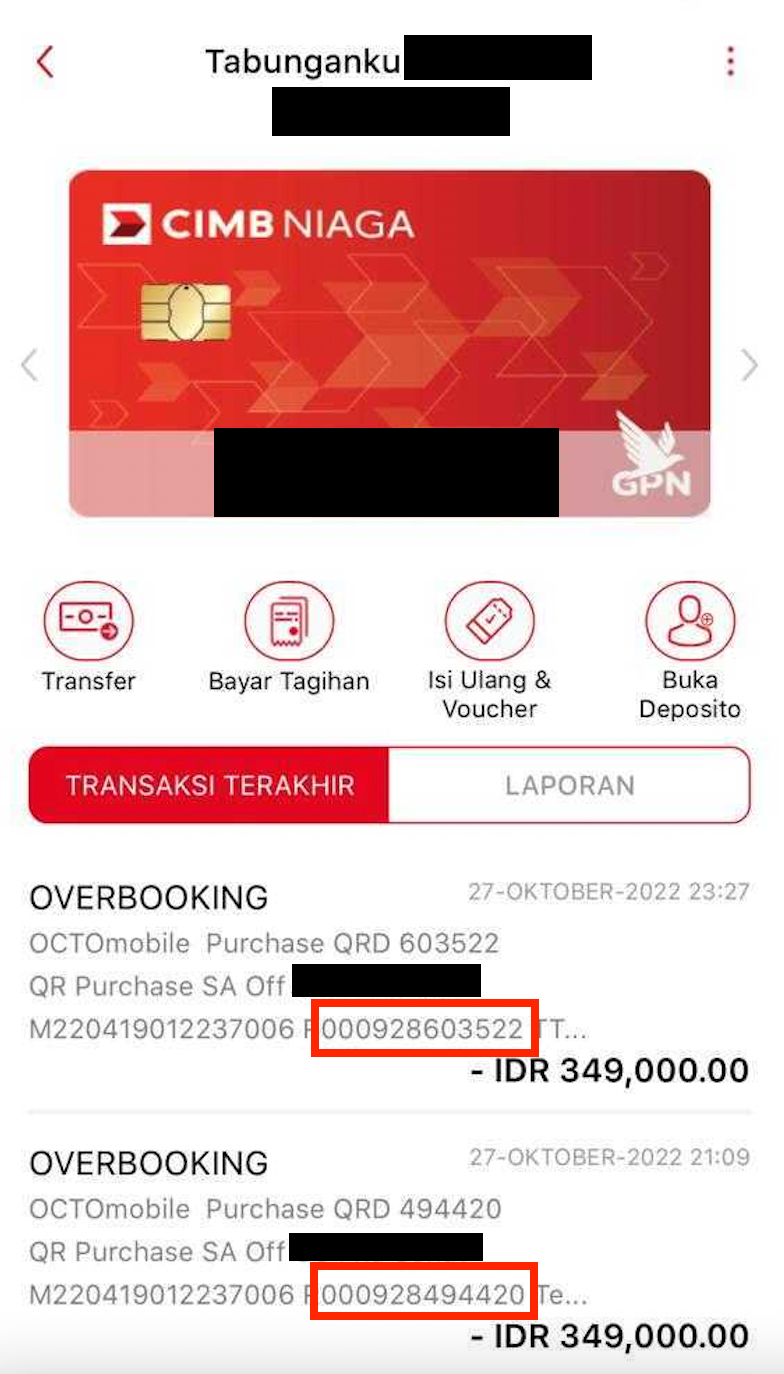 9. DOKU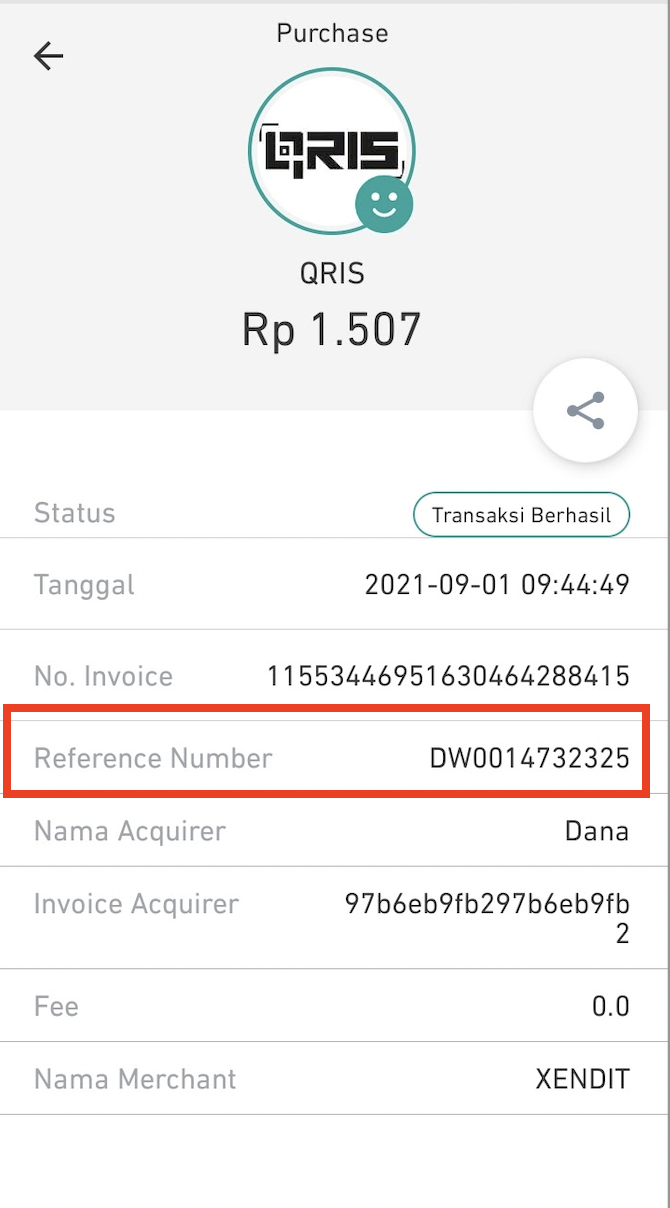 10. BSI (via Bank App QR Inbox)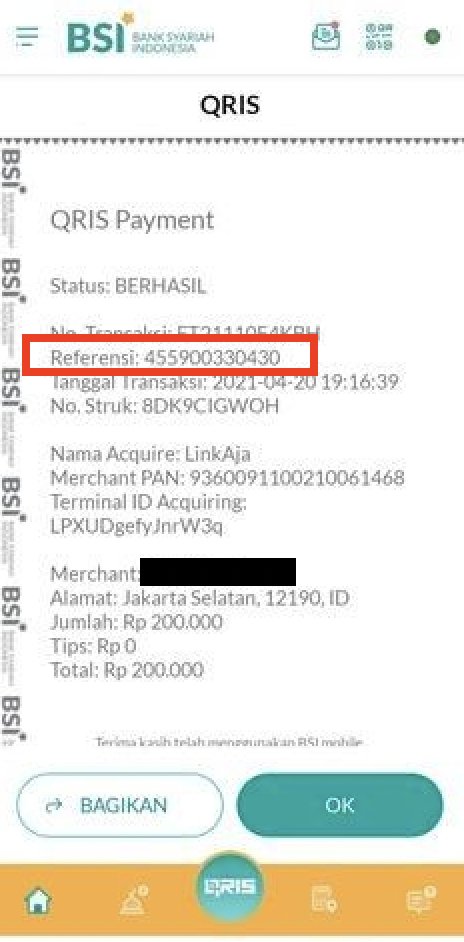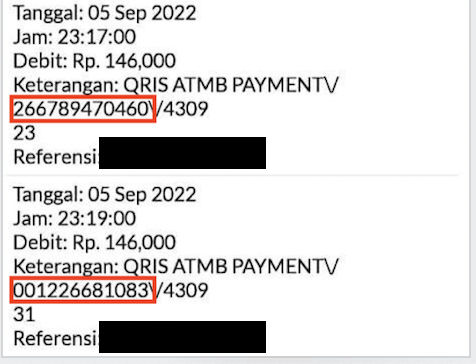 11. Jenius
You can obtain it through the money in & out or history section in Jenius App.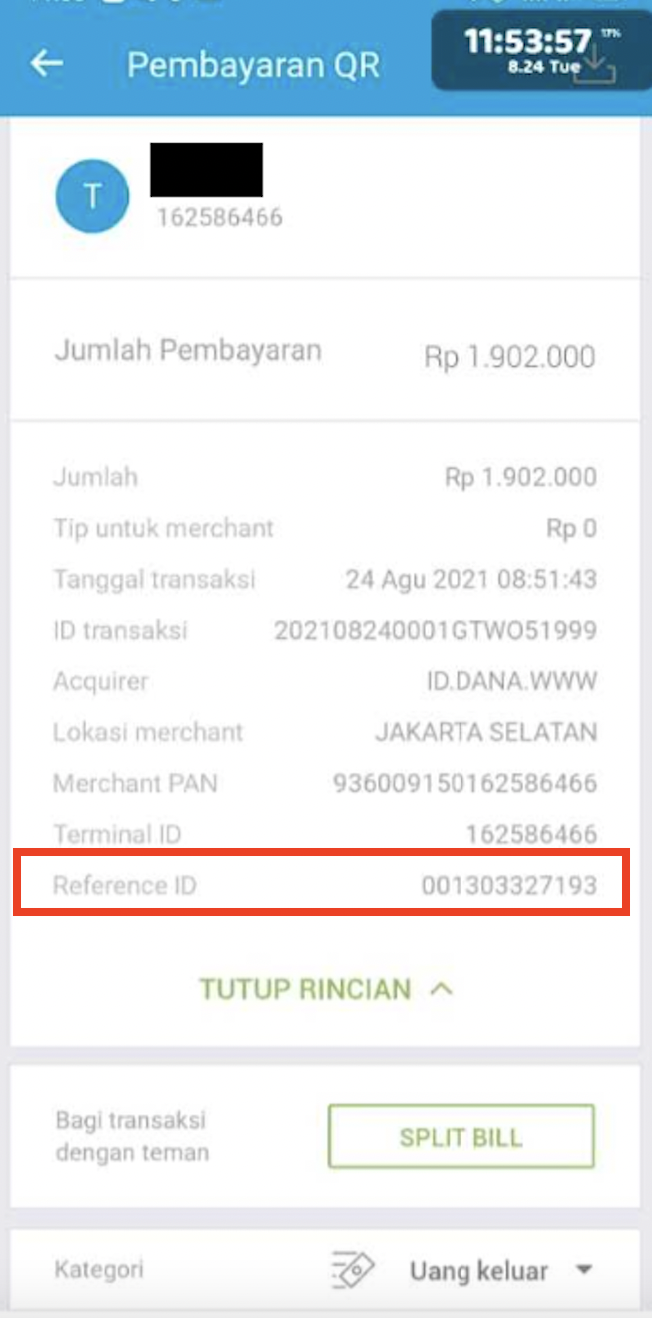 12. BNI (via Bank App QR Inbox)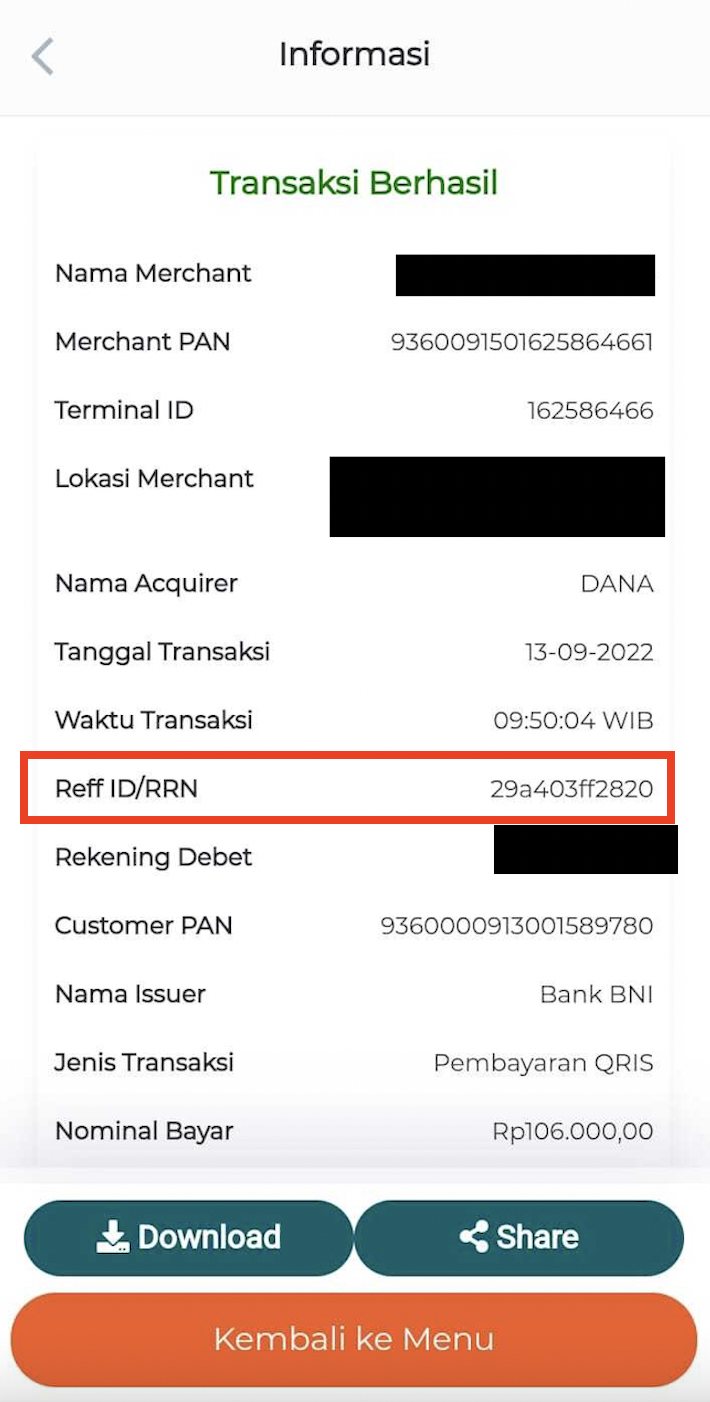 13. Bank BRI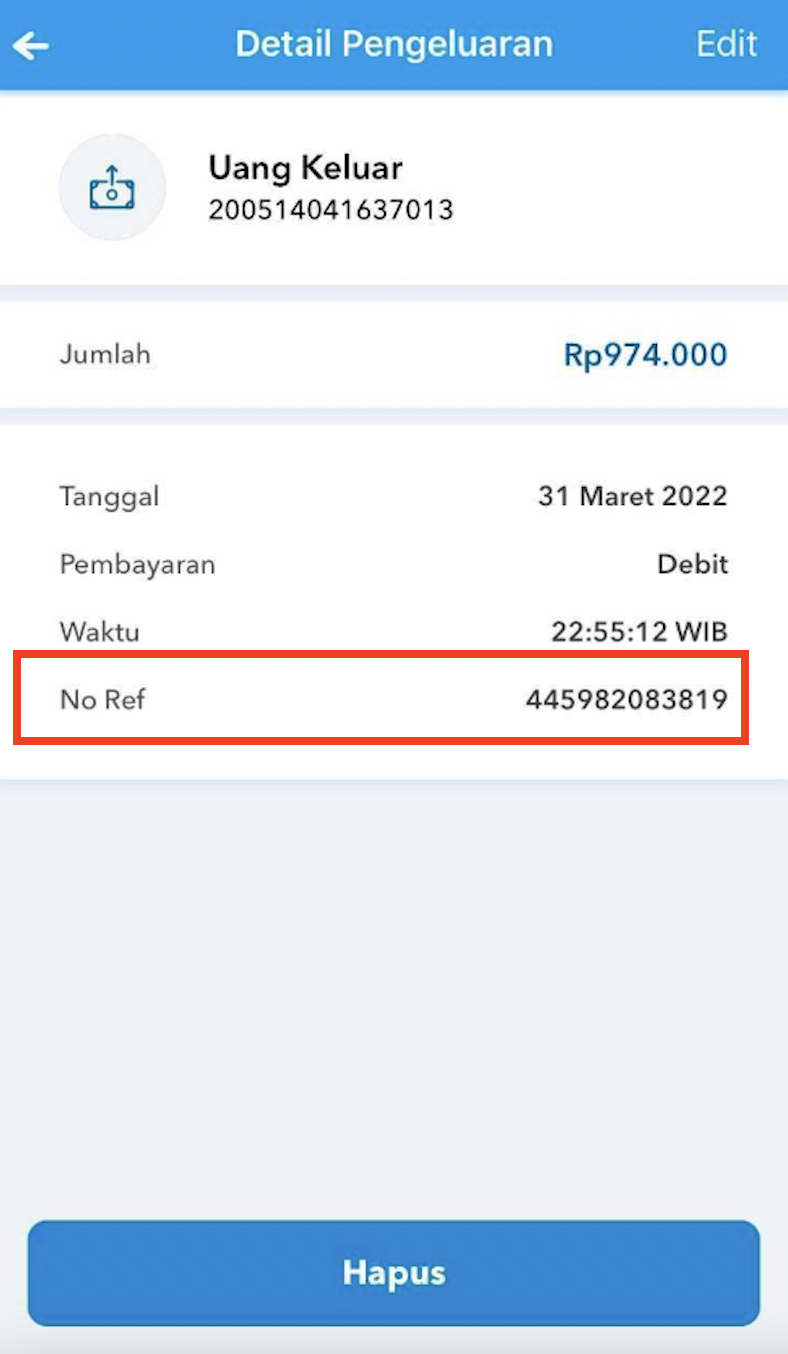 14. i.Saku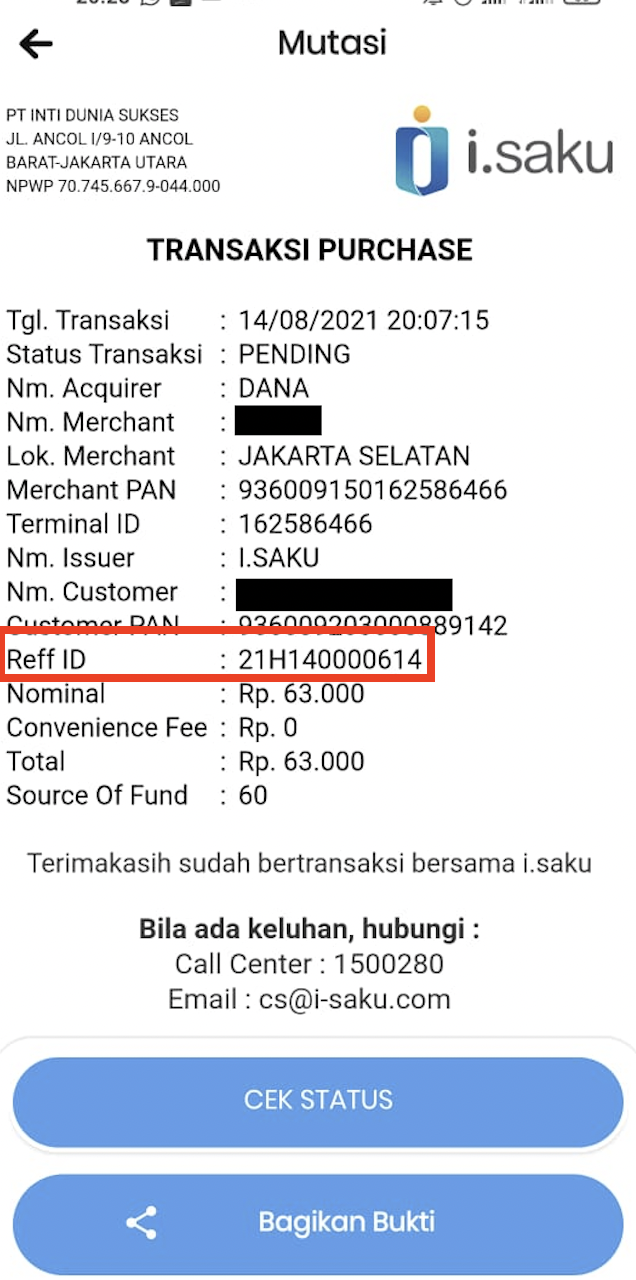 15. Bank Jatim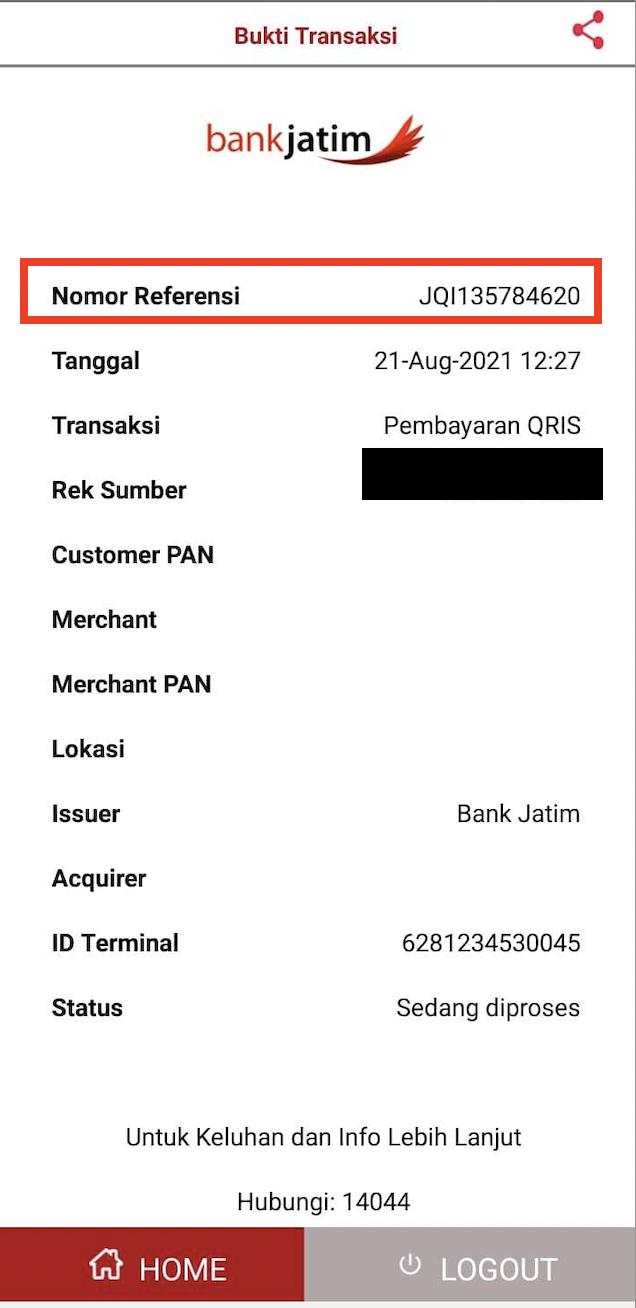 16. Bank BTN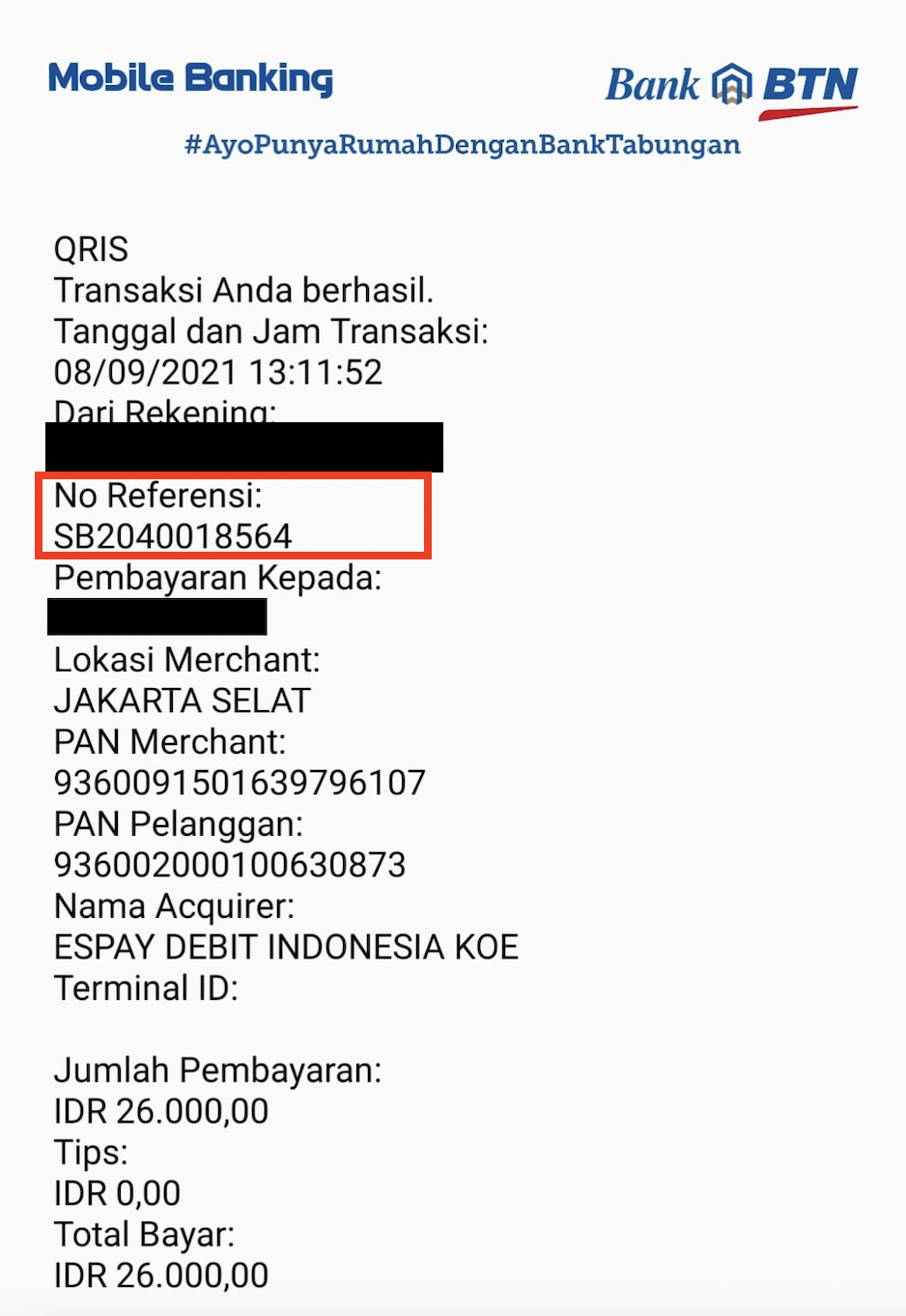 17. Bank DKI/JakOne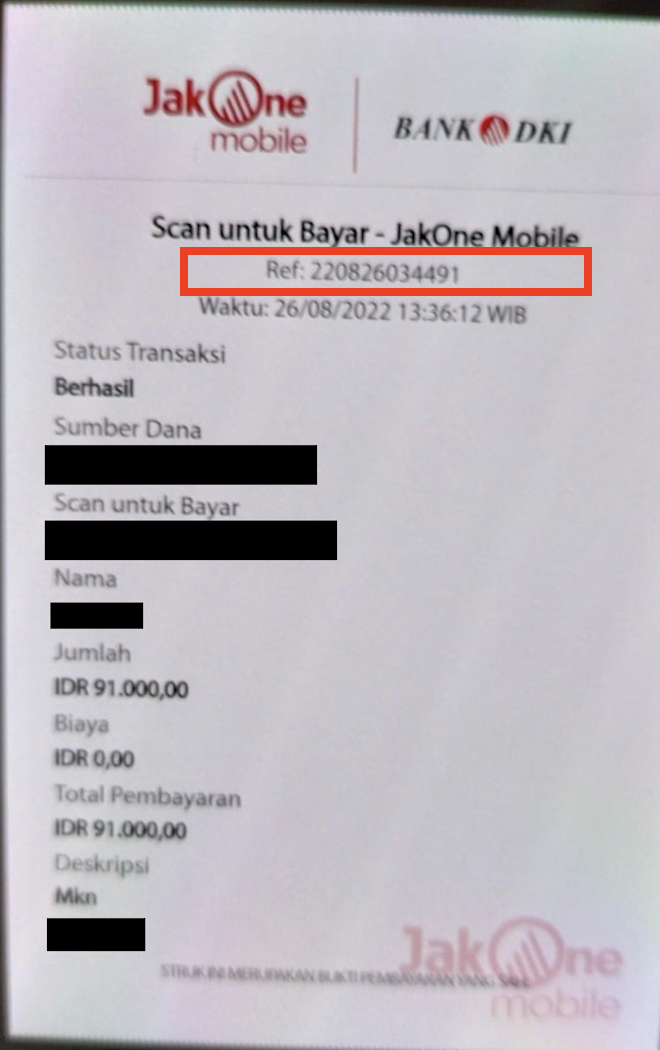 18. Bank Sinarmas
19. Bank Hana/Line Bank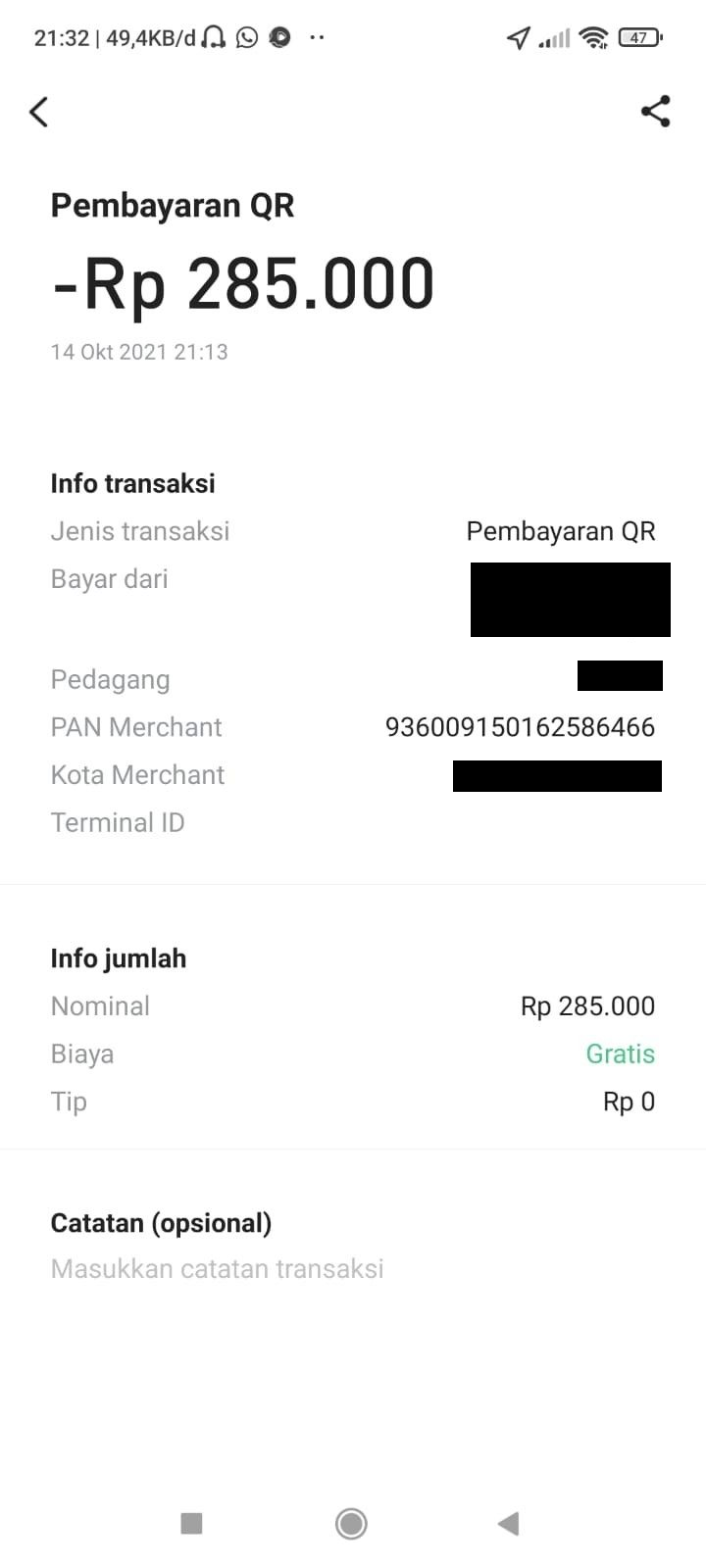 20. TMRW (Bank UOB)
Transaction proof comes from e-mail notification sent by TMRW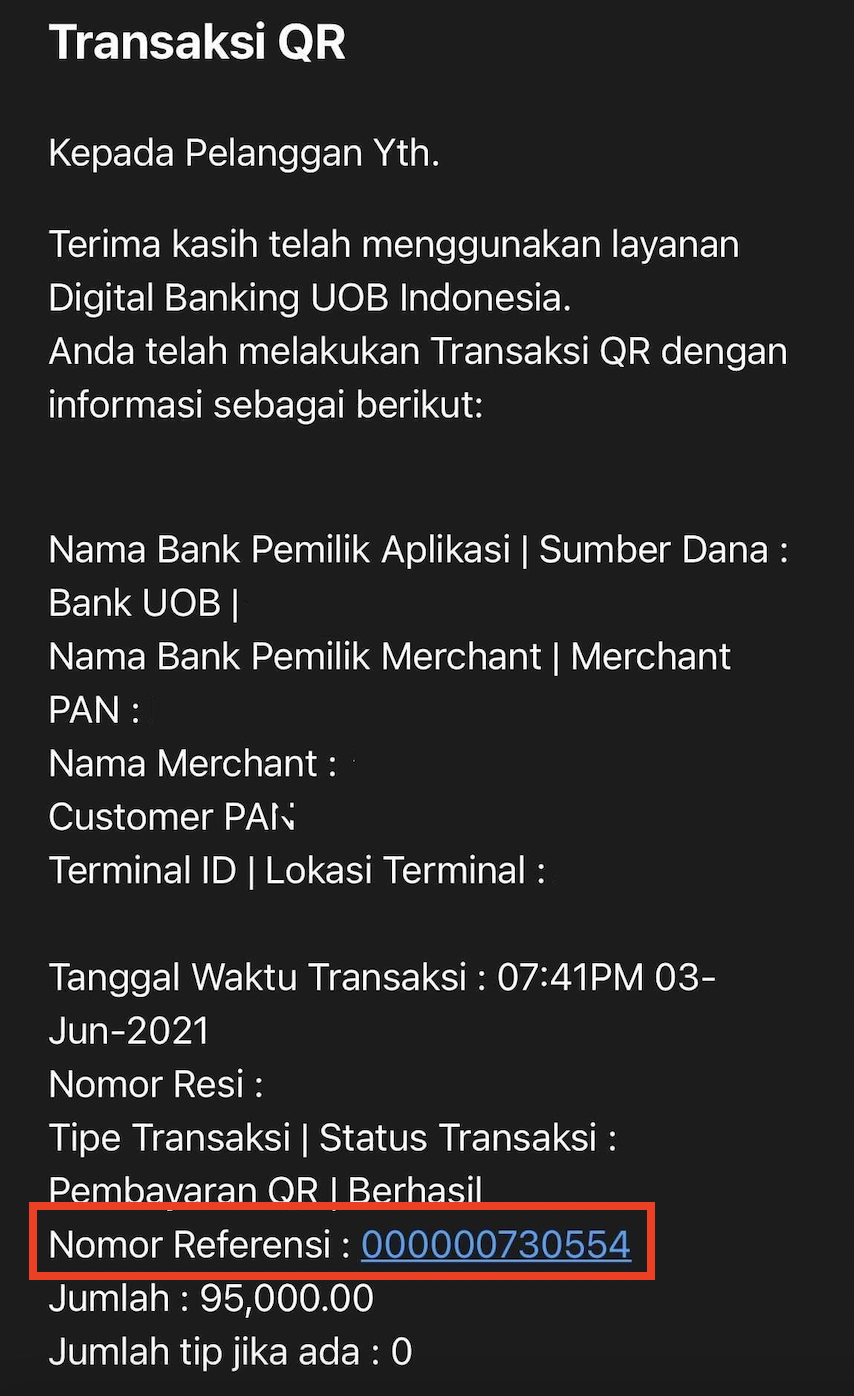 21. Bank Danamon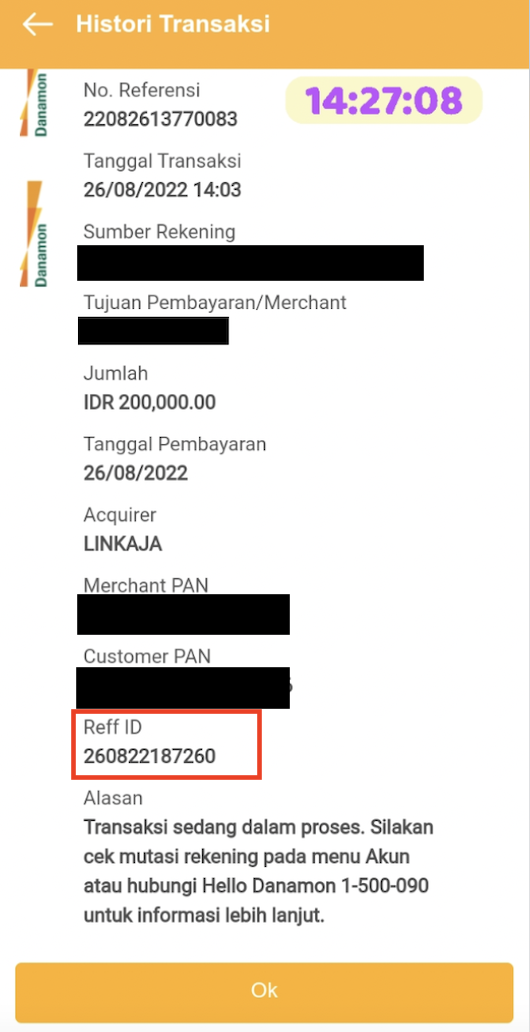 22. Livin by Mandiri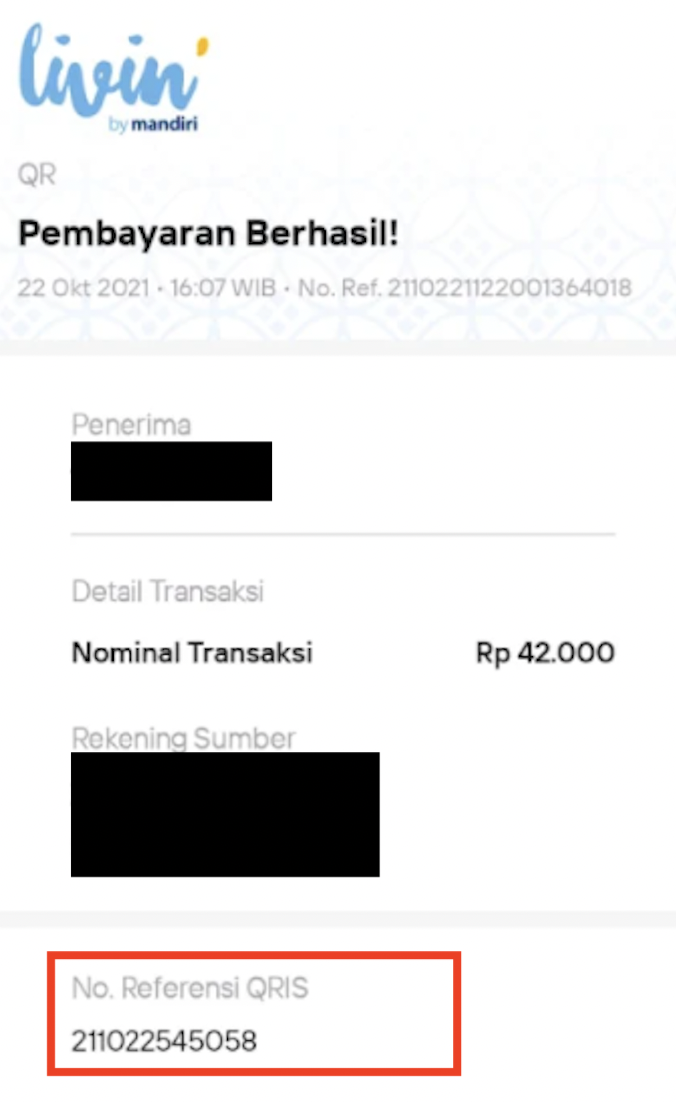 or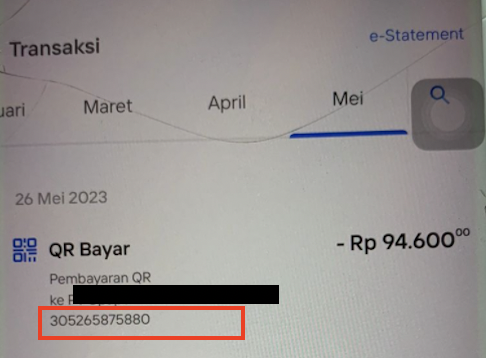 23. SeaBank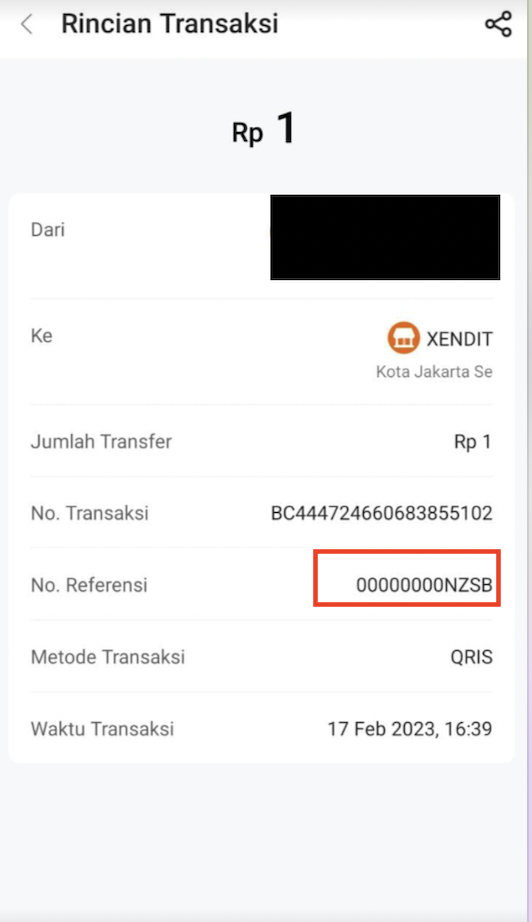 24. Blu by BCA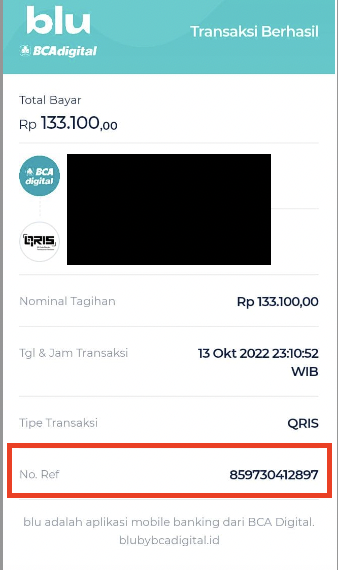 25. Bank BJB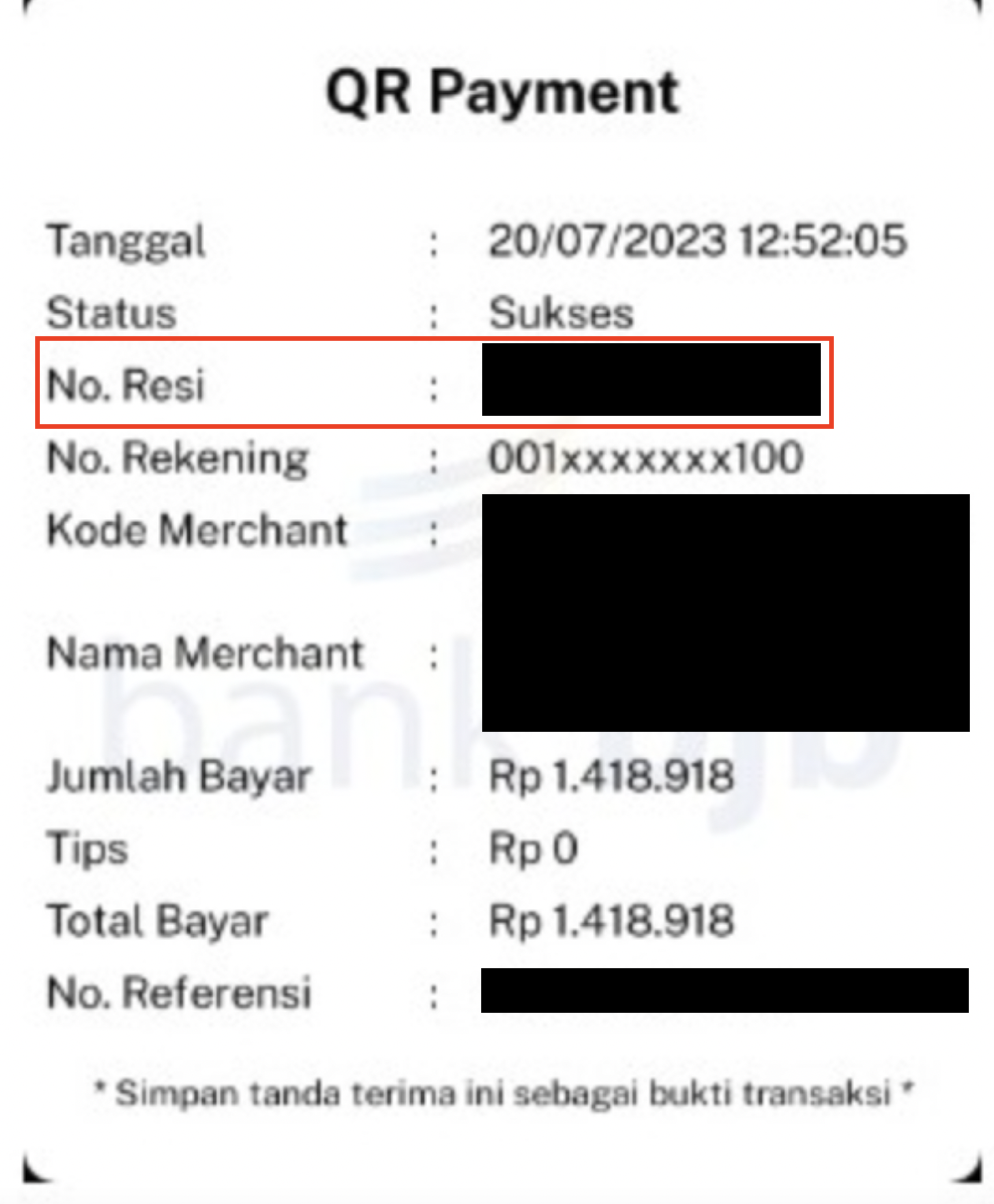 26. Permata Bank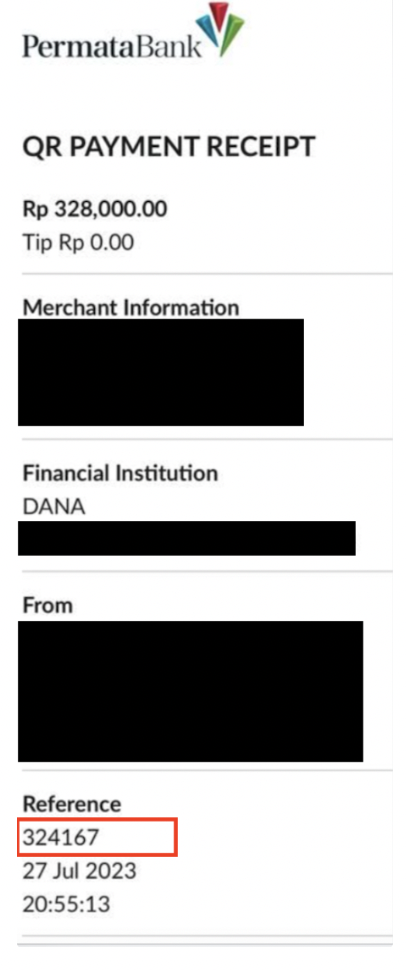 Note: For Permata there is an invisible 6 zeros at the front of the receipt_id.
27. Kredivo [KasPro/PT Solusi Pasti Indonesia]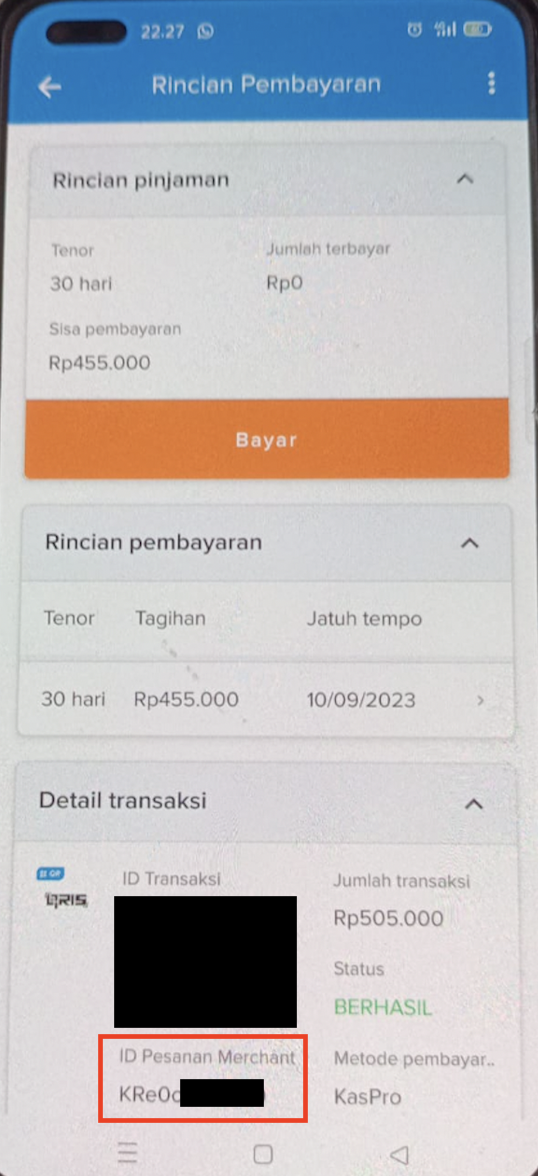 or